Falu Red: Scandinavian Modern + Classic
In Nordic homes, there is often a strong mix of modern and classic that defines the Scandinavian lifestyle. The folk traditions in Scandinavia are a part of every day life.  Folk schools and hemslöjds (Swedish craft houses) create quality folk arts and handmade items.  Scandinavian classic decor is often defined by the folk art traditions of Dalarna, Sweden, its hemslöjds, and the quaint charm of its homes and inns.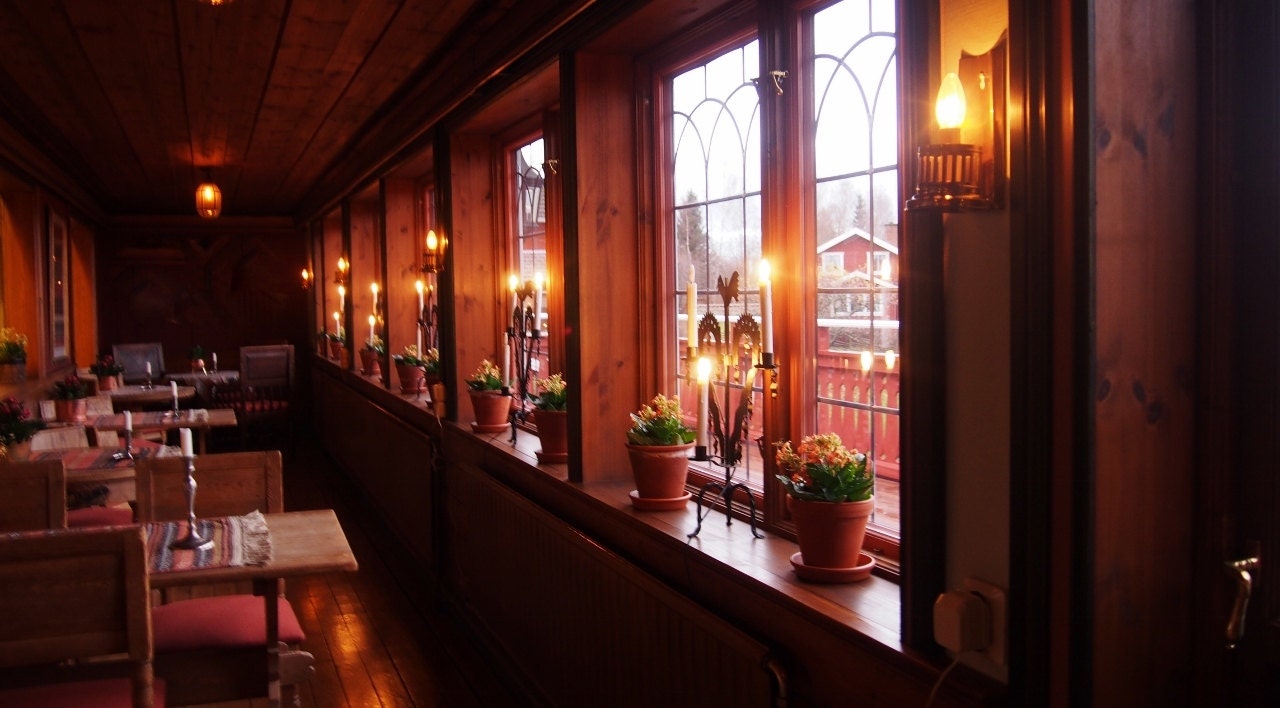 Interior of Åkerblads Hotel in Tällberg, Dalarna, Sweden.
The Swedish Society of Crafts and Design's slogan when founded in 1945 was, "Swedish handicraft is the father of Swedish independence."  As Elizabeth Gaynor points out in her book, Scandinavia Living Design (1987: Stewart, Tabori and Chang), in the early-mid 20th Century there was a growing response to "the clean lines and practicality of (Scandinavian) native building styles".  The social reform movements in Scandinavia that were already underway along with the embracing of international modernism spurred on these ideals and led to what we now have come to know as the Scandinavian Modern aesthetic.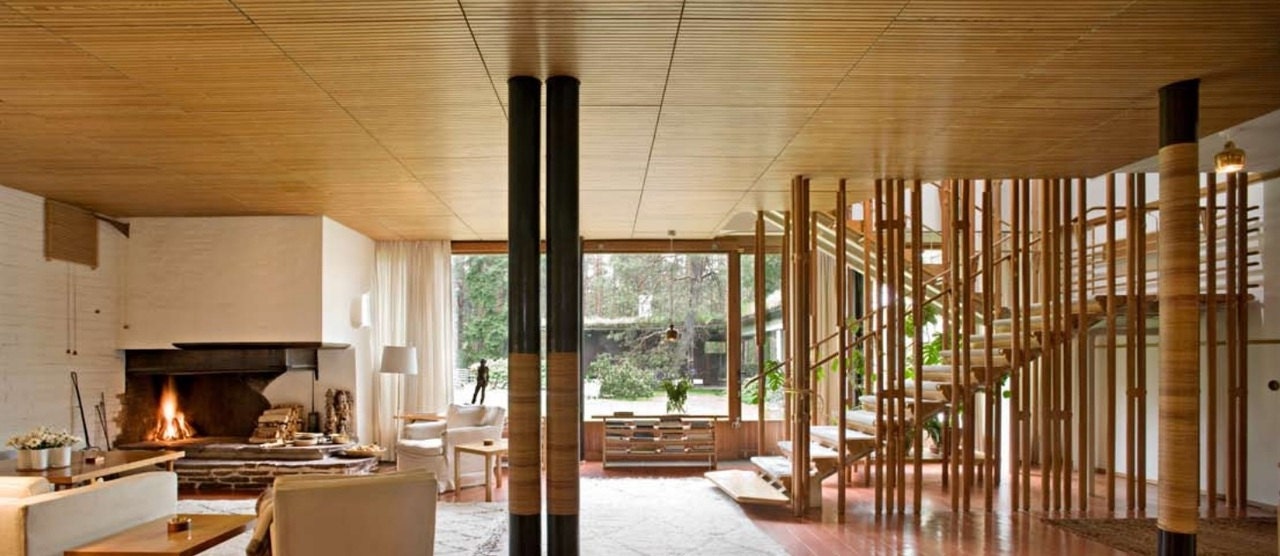 Finnish Designer and Architect Alvar Aalto's Villa Mairea Interior.
Falu Red's mission is to tie together the elements of Nordic tradition with Scandinavian design and culture.  Thus, we are constantly in search of the best in Scandinavian handcrafts, design and vintage, as well as other complimentary and quality collectibles.  
Please visit us often as our selection changes based on what we find in both new and vintage, modern + classic.